Welcome to the "Riviera of the Flowers"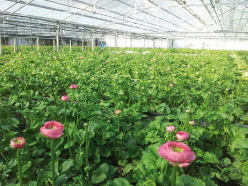 The ATLANTIS Flowers & Plants company carries out its export activity of cut flowers, ornamental greenery and plants since 1999 in the European area.
Our main objective is to satisfy the individual needs and wishes of each single customer, and it is our care to do it day by day in the best possible way. We pursue our objectives by making use of high quality selected products from our growers and producers, and providing a personalised service in order to build an optimal collaboration relationship with our customers.
A professional young and dynamic Team is always at your disposal for any request and need.
The company ATLANTIS Flowers & Plants starts its activity in December 1999.
Its founder Gerd Peitler – native of the Carinthia region in Austria – founded the company together with his partner Mauro Boero, after both having gained years of work experience in one of the largest import/export floricultular companies of Sanremo of the time.
Thanks to a passionate team, to the excellent collaboration with its suppliers and customers and thanks to a cutting edge company philosophy, the company ATLANTIS grows very rapidly until establishing itself and becoming integral part of the flowers export companies of the Riviera of the Flowers.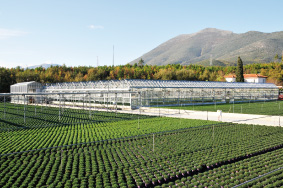 In 2006 a milestone was laid in the history of our company with the opening of our own wholesale flower trade business in the city of Villach, in the Carinthia region in Austria.
The Austrian branch, under the management of brothers Sandra and Gerd Peitler, after a short period of Attempted Sales activity has established itself as an important commercial partner of the florists of the Carinthia and Salzburg regions.
DopAfter some years experience and thanks to the good collaboration with its own customers, the activity of Attempted Sales was extended in 2010 also to the Stiria region (Steiermark). The daily experience with our retail customers in Carinthia, the Salzburg region and Stiria, as well al with our European export sector customers, allowed Atlantis Flowers & Plants to move with the times and suggest new trends.